Welcome to our first online Newsletter. Quarterley a newsletter will be available to you online, or automatically sent to you when you subscribe to our mailout list. We will have useful information including whats happening in and around the marketplace with Produce and Promotions.
Recently the Fruitcorp Fresh "Fancy Range" of Apples has been launched which offers a Premium Quality Apple that stands out from the rest. These are identified with our new Blue Label and is supported with an extensive range of Point Of Sale material. Over the coming months, our In Store Demo Program will continue to help promote this line.
In conjunction with the release of the new Disney-Pixar Movie Ratatouille (rat-a-too-ee) our "Disney Fun Snacks" 1kg Punnet of Crunchy Sundowner Apples have hit the shelves. These great fun packs are a hit with the kids, with
FREE
Collectible Stickers in each pack and competitions to enter. Packs available now at your local independant green grocer.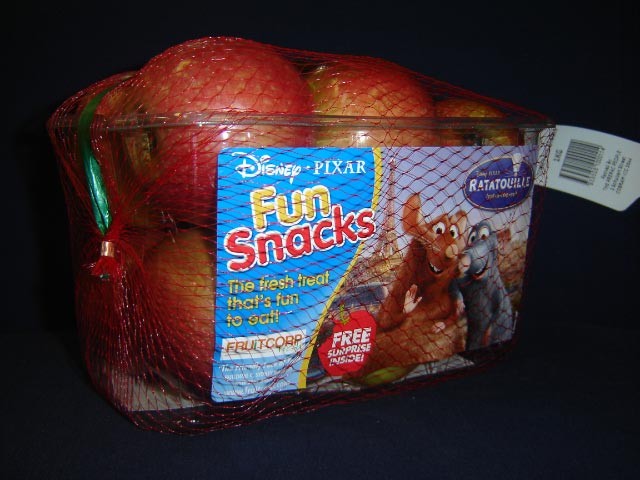 Our first
"Disney Fun Snacks"
Colouring In Competition has just finished with an overwhelming response of fantastic colourful entries. Kids of all ages entered, sending in a Colouring In Sheet downloaded from the Kids Club site, along with an entry form and bar code from one of the
Disney Fun Snacks Packs
. Best entries were judged to win one of these great prizes: 1 x Playstation 2, 3 x Ipod Shuffles and 5 x Family Passes to Taronga Zoo.
Our next competition is already up and running in conjunction with the release of the new Disney-Pixar movie Ratatouille (rat-a-too-ee).
Details in the Kids Club section.
Fruitcorp Fresh


We are excited to announce the launch of our Fruitcorp Fresh Corporate Website and the Fruitcorp Fresh Kids Club. Both sites providing Produce Information, tips on Healthy Eating and Lifestyle, Recipes and lots more. The Kids Club has loads of Fun Food Facts, Games and Hands on Experiments as well as Competitions with great prizes to win.
Rieschieck Orchards - Wayne & Andrew Rieschieck

A family business operating nearly 100 years, first starting out in Doncaster and later moving to the Yarra Valley in the 1980's, brothers Wayne and Andrew have taken over the running of the business growing apples and pears.

The property is on about 150 acres, 110 of that being orchard (80 acres is netted). Although with dam levels almost non existent, it is certainly making life tough. Drought has affected the sizeing of the fruit and unless some water falls soon it could be a serious problem for the next seasons fruit coming through.

Rieschiecks have been supplying FHG Rogers for the past 12 years and have always had a good relationship and understanding bothways. If only the sky would open up and give us a big dump of water - our relationship could be a whole lot better !!!!!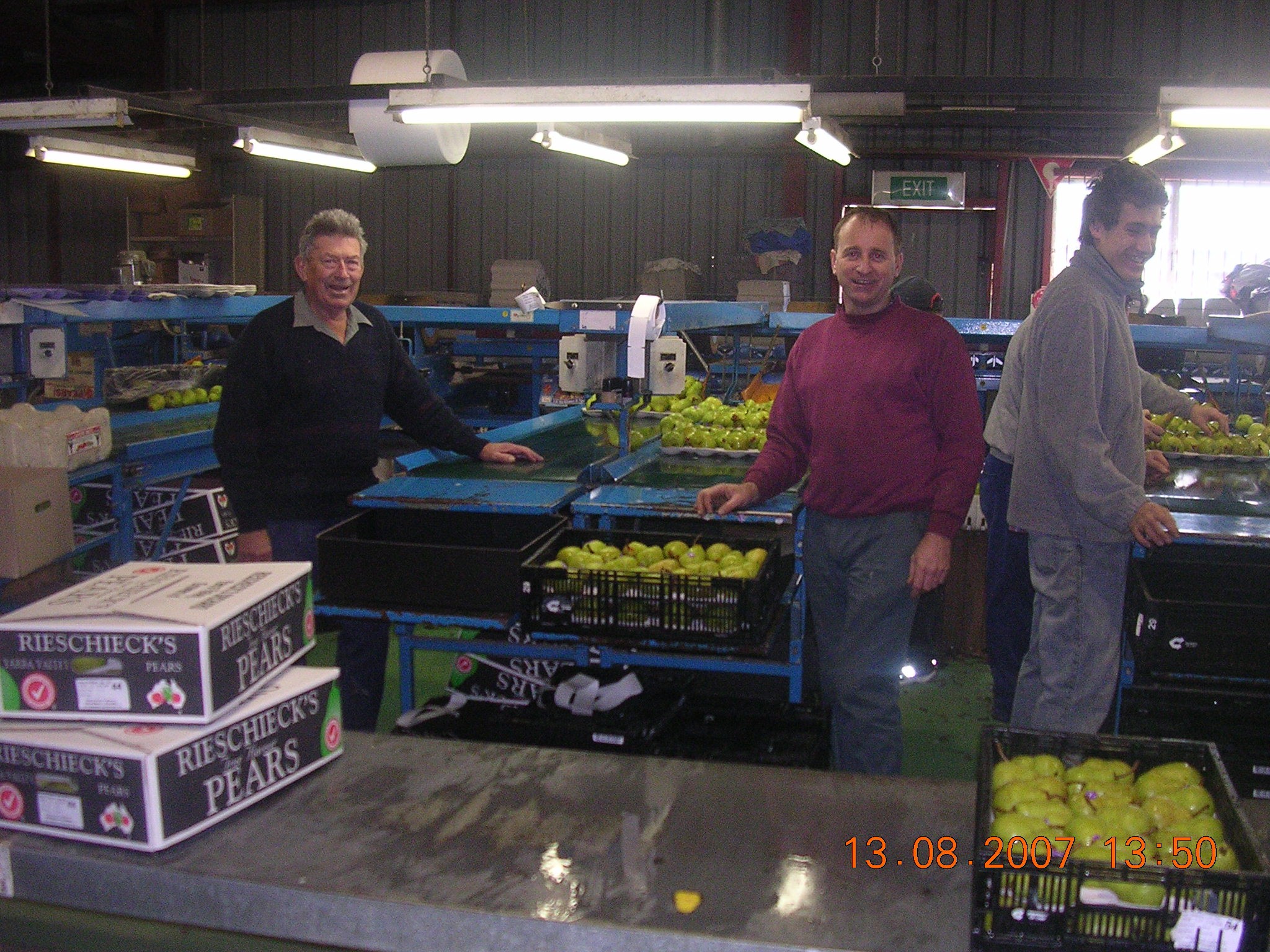 Gordon & Wayne


Cook Up A Storm .......

While your looking through our site in our Healthy Living Section click on the Courses tab to view some great classes you can attend. This month we are featuring
The Sydney Seafood School which is run at the Sydney Fish Markets, Prymont. I am sure you will find one that will be very tempting.

All Sydney Seafood School classes include:
Demonstration by a leading chef or seafood educator
Hands-on cookery
Seafood meal
Complimentary wine tasting
Recipe kit
Parking at Sydney Fish Market
With Summer on its way and lots of outdoor entertaining to be done, this is a great way to show off some mouth watering new dishes.

Bon Appetit !!!